ABOUT US
WE ARE THE EXCLUSIVE DESIGNERS AND OWNERS OF THE KATIEBLEU COLLECTION, SPECIALISZING IN HANDMADE LUXURY TABLE LAMPS, FLOOR LAMPS, AND LUXURY FURNITURE.
ESTABLISHED IN 2008 AS A FAMILY OWN BUSINESS BASED IN NORTHERN IRELAND, WE HAVE BEEN SUPPLYING TO TRADE CUSTOMERS AS WELL AS PROVIDING LIGHTING CONSULTATIONS FOR CUSTOMERS TO BRING LIGHT TO YOUR HOMES OR COMMERCIAL PROJECTS.
OUR TALENTED AND EXPERIENCES TEAM MEMBERS WANT TO ENSURE THAT YOU FIND THE BEST QUALITY LIGHTING TO CREATE THE PERFECT ATMOSPHERE FOR YOUR SPACE.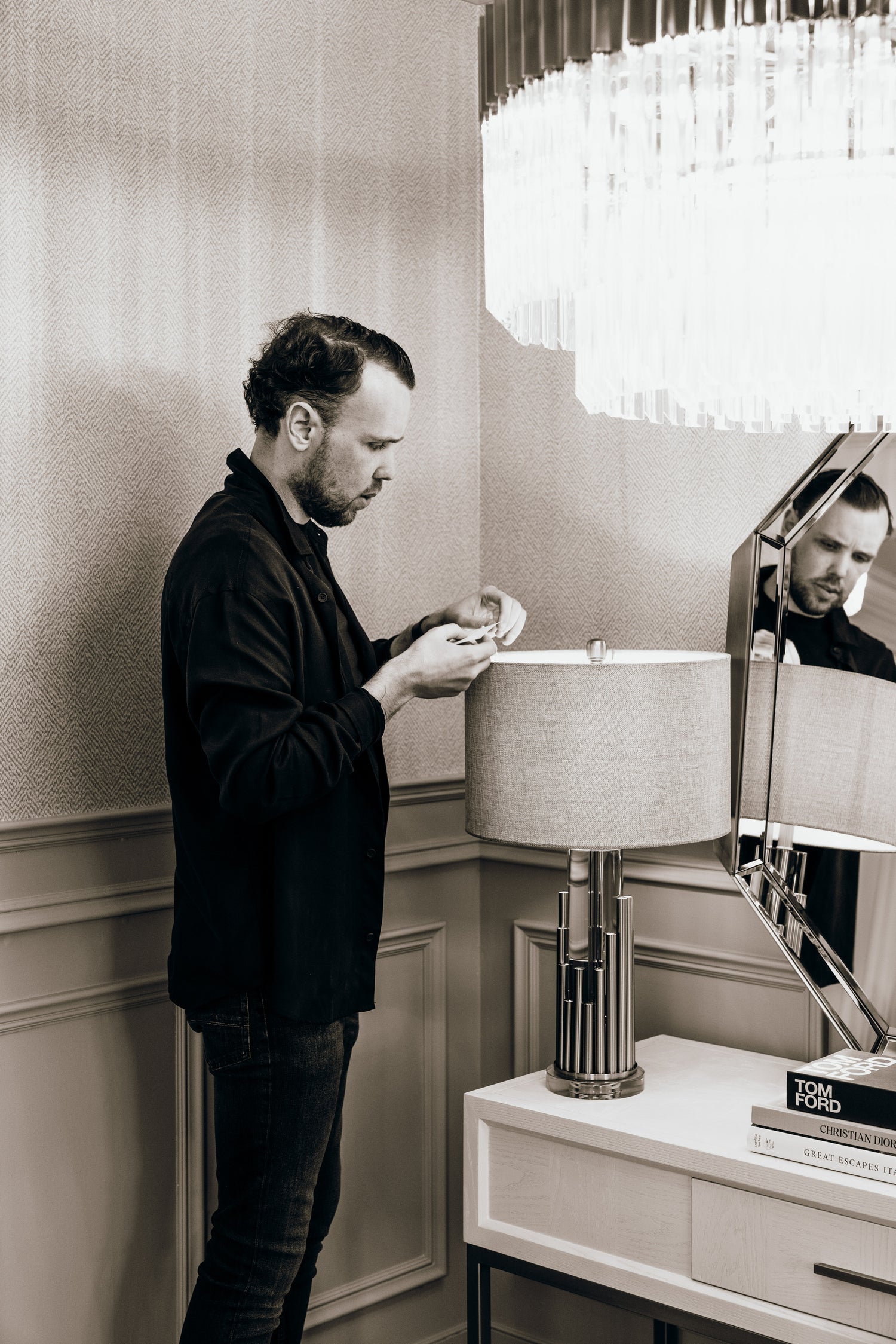 BEHIND THE SCENES
WE AT ROCK LIGHTING AND INTERIORS LOVE LIGHT, UNDERSTAND LIGHT AND KNOW HOW LIGHTING CAN GUIDE AND FOCUS ATTENTIONS. IT IS WITH THIS VISION THAT WE CREATE AND DESIGN SUCH BEAUTIFUL PIECES FOR YOUR HOME.

OUR CREATIVE DIRECTOR CJ MCMEEL HAS BEEN WORKING WITHIN THE DESIGN/ LIGHTING INDUSTRY SINCE HE WAS 15 YEARS OF AGE. AT THE YOUNG AGE OF 22 CJ BEGAN SKETCHING AND DESIGNING HIS VERY OWN LIGHTING COLLECTION AND IN 2015 THE KATIEBLEU COLLECTION WAS CREATED, NAMES AFTER HIS ADMIRED GRANNY KATIE.
BROCHURES
SINCE 2015 CJ HAS INTRODUCED 6 COLLECTIONS WITH 2022 BECOMING HIS BEST ONE YET.
"I AM SO EXCITED FOR THE FUTURE, YOU WOULD NOT BELIEVE HOW MANY SKETCHES I HAVE WAITING TO BE BROUGHT TO LIFE, THE FUTURE LOOKS BUSY AND BRIGHT FOR ROCK LIGHTING AND INTERIORS."
- CJ MCMEEL, CREATIVE DIRECTOR
CONOR MCMEEL, OWNER AND MANAGING DIRECTOR HAS WORKED WITHIN THE LIGHTING/ DESIGN INDUSTRY FOR OVER 32 YEARS AND HAS A WEALTH OF KNOWLEDGE ON ALL ASPECT OF LIGHTING FROM COMMERCIAL TO INDUSTRY AND RESIDENTIAL. CONOR IS RESPONSIBLE FOR ALL INCOMING AND OUTGOING STOCK WITHIN OUR WAREHOUSE, EFFICIENT DELIVERIES AND WILL ALSO ASSIST WITH TECHNICAL REQUIREMENTS.
"I ALWAYS TRY TO GO ABOVE AND BEYOND FOR OUR CUSTOMERS BECAUSE THEY TRULY ARE THE CORE TO OUR BUSIENSS."
- CONOR MCMEEL, MANAGING DIRECTOR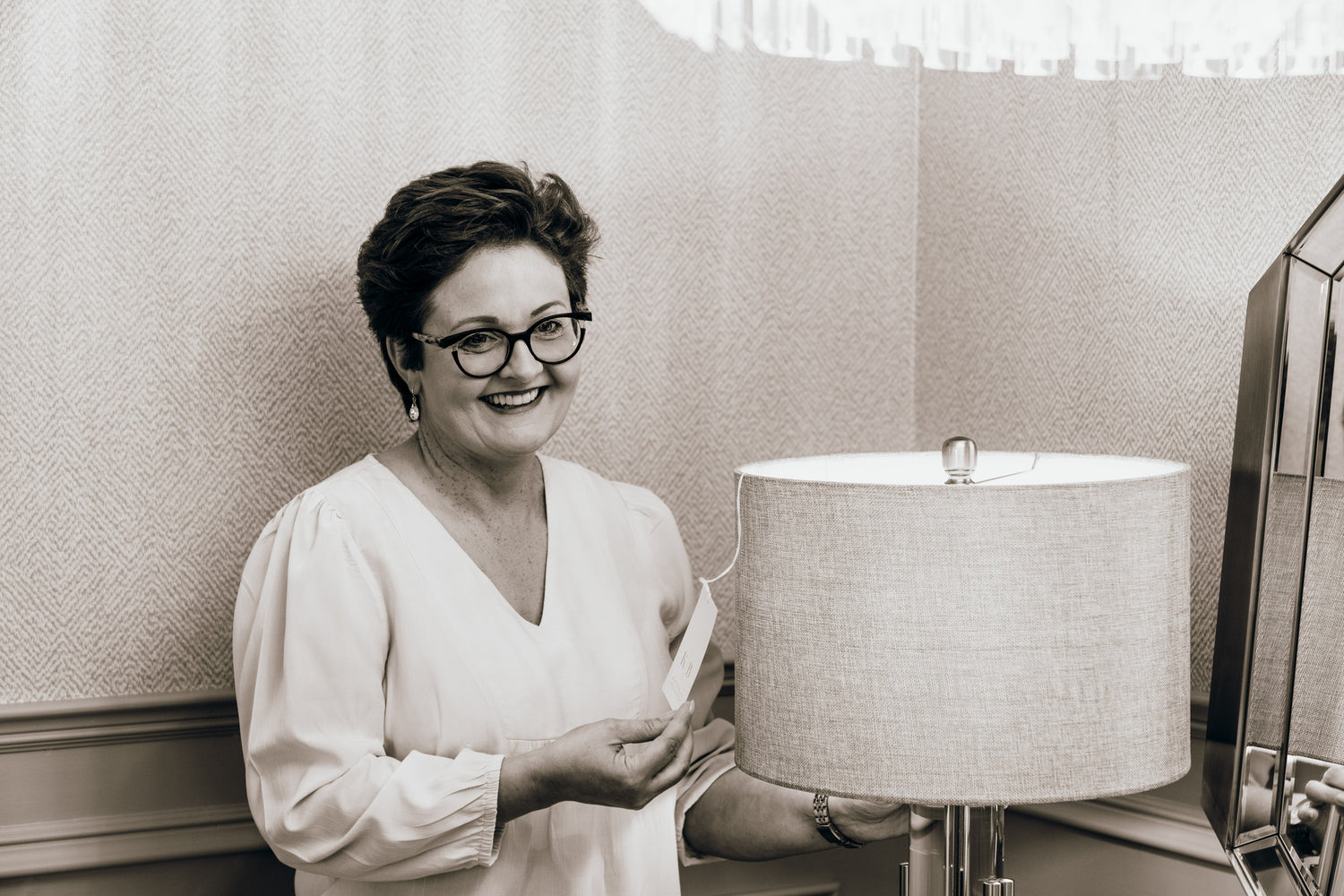 DESIGN TRIPS - KATIEBLEU COLLECTION
BEFORE LAUNCHING ANY NEW PRODUCT, IT IS VITALLY IMPORTANT TO VISIT THE FACTORIES WHICH MANUFACTURE 'THE KATIEBLEU COLLECTION' TO CHECK SIZES, QUALITY OF PRODUCTS AND TOUCH AND FEEL OF ALL MATERIALS BEFORE MAKING CHANGES - IF ANY ARE NEEDED.
CONTACT US
VISITING THE FACTORIES ENABLES US, THE OWNERS OF THE 'KATIEBLEU COLLECTION' TO MEET WITH FACTORY OWNERS, AND MAKE THEM AWARE OF OUR EXPECTATION IN REGARDS TO QUALITY CONTROL, SHIPPING AND BRANDING. WHILST IT MAY ALL BE WORK, SOMETIMES IT ENABLES US TO BUILD RELATIONSHIPS VIA FUN ACTIVITIES SUCH AS GOING FOR DINNER, BOWLING, OR VISITING THEIR HOMES AND BEING ENTERTAINED BY THEIR IN-HOUSE STAFF.
"SUSTAINING GOOD RELATIONSHIPS IS VITALLY IMPORTANT IN BUSINESS WHETHER IT BE WITH A CLIENT, EMPLOYEE OR SUPPLIER AND WE AT ROCK LIGHTING AND INTERIORS WORK HARD TO SUSTAIN GOOD RELATIONSHIPS WITH EVERYONE WE DO BUSINESS WITH."
- CJ MCMEEL, CREATIVE DIRECTOR